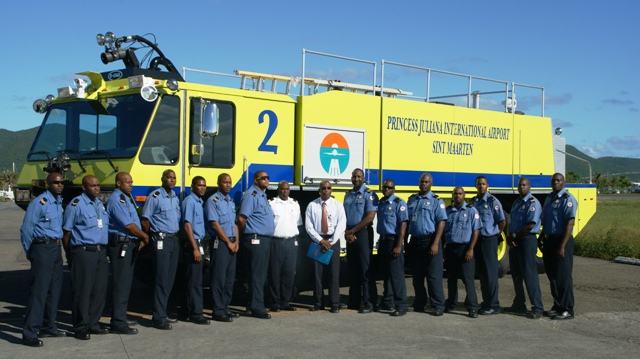 The PJIA held a blessing for it's new Crash Tender for the use of the Airport in case of a plane emergency.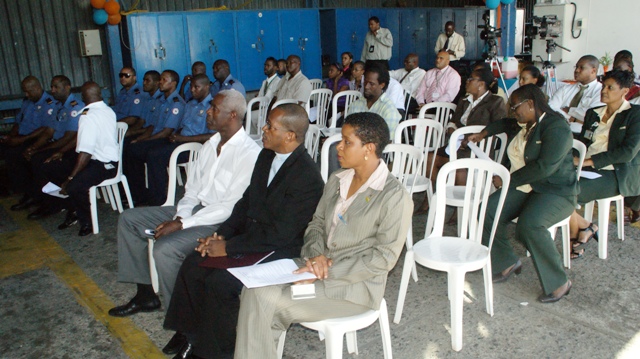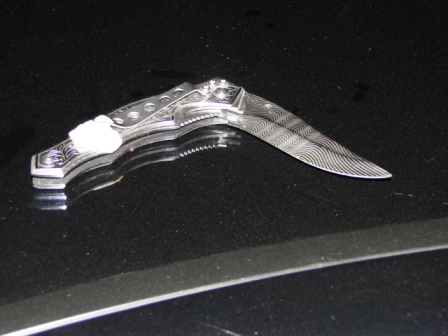 Presentation of Photos to PJIAE Firemen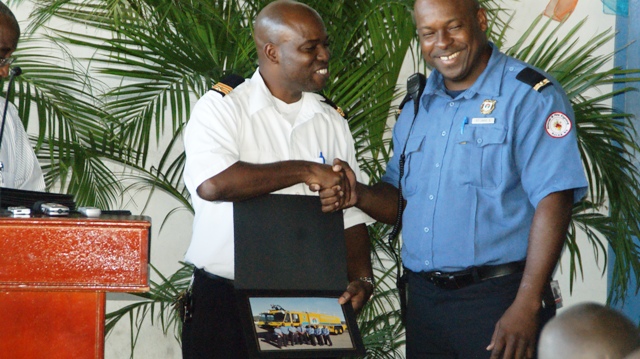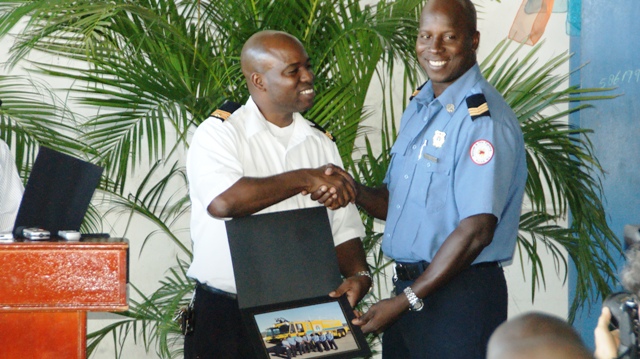 Presentation of Photo to Manager of Rescue & Fire-Fighting Dept, Mr. Manilo Penijn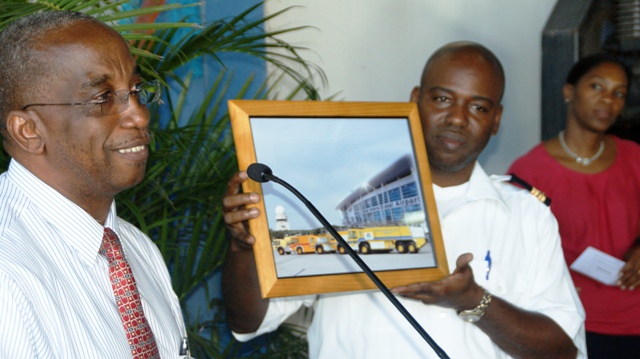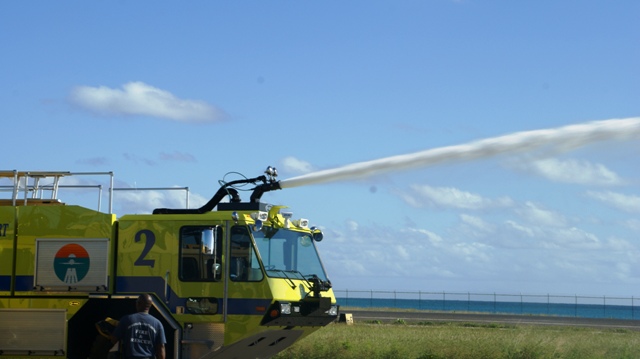 The following is the speech presented by Mr. Larry Donker, Interim Managing Director of PJIAE at the Crash Tender Blessing: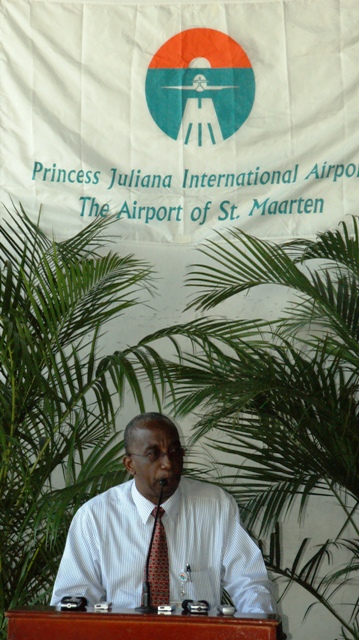 Crash Tender
· Chairman of the Supervisory Board of Directors Mr. Clarence Derby

· Supervisory of the Board of Directors

· Reverend Charles Seaton

· We would like specially recognize Rescue and Firefighters

· Members of the Press

· Fellow Colleagues
Good Afternoon and welcome to this ceremony.
Some time ago during one of our meetings we discussed the R&FF department operation future plans and concerns and told you that I would set a course of action and now I say to you the time has come to set the plans in motion with confidence that our plans will improve our unit and make what is good even better.
Training is Priority 1 at PJIAE and this we will continue. It is PJIAE policy to continuously assure that our workers are properly trained, and as such we have dispatched during 2010 several of our fire fighters to follow training. Mr. Connelly Connor, Mr. Roberto Samuel, Mr. Lyndon Hodge and Mr. Roland Alexander. All who have followed training to become respectively Fire Brigade Officer, and Senor Firemen. …we're happy to have you back, equipped to take on your tasks. During the month of December another group will attend "HOT DRILL" training. These trainings are also part of PJIAE's adherence to international standards.
As we now celebrate country St. Maarten the decision has been taken to implement the much discussed "Change" in 2011. Change in manner of operation, change in structure and your input as fire fighter will be sought. You will be provided with an opportunity once again to upgrade yourself and ensure compliance. I implore you to take note of this and make use of the opportunity provided. As an airport fire fighting department we must move forward and that forward move requires your input. It is time that we shine by you keeping your shoes shined and your attitude polished"
I must quote the following from Dr. Seuse.
You have brains in your head.
You have feet in your shoes.
You can steer yourself in any direction you choose.
You're on your own.
And you know what you know.
You are the guy who'll decide where to go.
PJIAE is proud to introduce its newest crash tender. Proud that we are able to remain in tune with international safety and security requirements. And also hopeful that we will not need to make use of this wonderful piece of equipment. We never have, hopefully we never will. …only for training purposes.
In a few moments we will witness the blessing of the vehicle by Reverend Charles Seaton.
This 6 X 6 vehicle is capable of carrying 3,000 gallons of water and 400 gallons of foam, as well as 500 pounds of dry chemical. This is not an easy vehicle and we want to thank Mr. Roberto Samuel, the fire fighter who went to Florida for the test drive and who then was the first one to drive it here, from the harbor to the airport. It just goes to show that our people are always prepared.
This new vehicle is numbered as # 2.
It replaces the previous Nr 2 vehicle, which we bought in 1995 and which after 15 years in service- had to be replaced.
The safety of our employees and the traveling community is priority 1 and being a category 9 airport, We are happy that by taking this vehicle into service today, we're able to continue adherence to the international rules.
It pays to be prepared, but it gives and even better feeling to close off year-after-year here at PJIA, incident free. I am sure that Reverend Seaton, who will bless the crash tender, will ask The Almighty's further guidance to make that wish a reality.