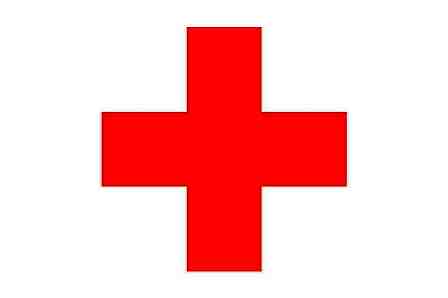 Encourages community to donate
Vice Prime Minister Theo Heyliger supports the Red Cross Sint Maarten appeal for donations from the community to help the victims of the islands that were impacted by Hurricane Tomas.
Red Cross Sint Maarten is requesting money rather than donations of food and clothes. Anyone who wants to donate can send money to Windward Islands Bank accounts 809.809.00 (Naf.) and 809.809.02 (US$). Persons making monetary donations can also specify on the deposit slip which island they would like their donation to benefit.
"We are saddened by the loss of life and the millions of dollars in damage left behind by Tomas early November. I appeal to every resident and the business community for your assistance. As a nation we must do our part to assist our Caribbean brothers and sisters.
"The people of Sint Maarten can empathize with our Caribbean neighbours after having gone through such an experience back in 1995 with hurricane Luis," Vice Prime Minister Theo Heyliger said on Tuesday speaking from The Hague, Holland.
The disaster struck the Caribbean region during a challenging time. The global financial crisis has impacted Organization of Eastern Caribbean States (OECS) member states with regional Gross Domestic Product (GDP) having contracted by almost eight per cent in 2009 and this year is projected to contract by an additional three per cent.
Minister Heyliger said during his working visit to Holland this week, he will speak with his ministerial colleagues in The Hague with reference to having Holland support international efforts to help those islands that have been impacted by the hurricane.
"Efforts are underway by the OECS Authority to have a team from the United Nations system conduct macro socio-economic disaster impact assessments which would compute the indirect and direct effects and impacts of this disaster event with respect to the short, medium and long-term economic performance of the islands.
"These assessments will be used to engage the international community of nations as well as international institutions such as the International Monetary Fund and the World Bank with respect to long term support that is vital to the reconstruction of the islands. With Holland's international membership and vote in certain organizations, we ask that our Dutch colleagues assist by using their influence to help our Caribbean brothers and sisters," Vice Prime Minister Theo Heyliger pointed out on Tuesday.