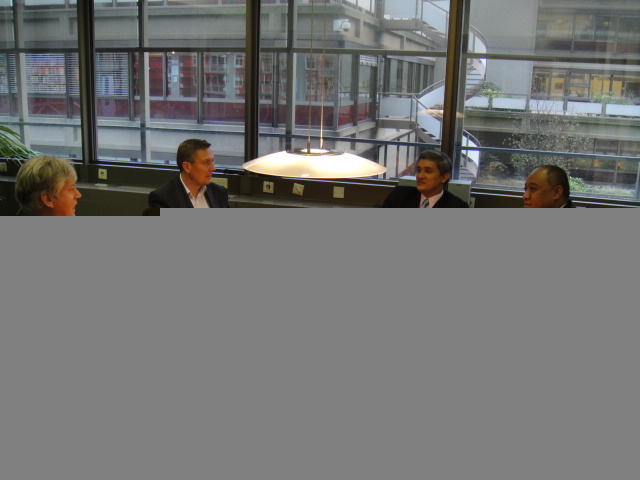 Vice Prime Minister Theo Heyliger and Minister of Finance met with former Dutch representative to the Netherlands Antilles in Philipsburg Gert-jan Stortelers on Monday.
A number of issues were discussed during the courtesy visit including staffing shortage within the government administration especially in key functions, and how this could be solved within the short to mid-term.
Stortelers was also briefed by both ministers with respect to current developments since the attainment of country status on October 10.
Stortelers currently holds the position of senior policy advisor in the Department of Kingdom Relations attached to the Ministry of Interior Affairs & Kingdom Relations.
Stortelers was accompanied by his colleague Harold Boersen.