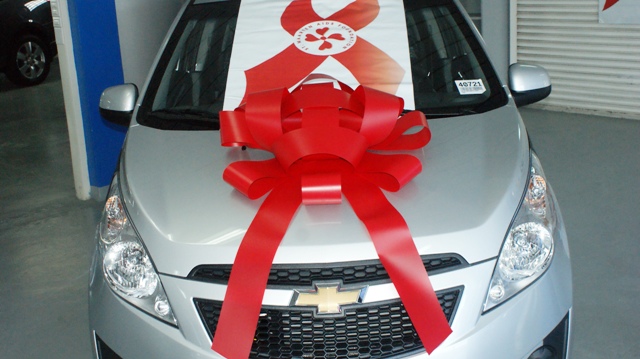 The St.Maarten AIDS Foundation received a generous donation this year as part of their Stronger Together Red Ribbon Campaign. The donation is a 2011 Chevrolet Spark from F.W. Vlaun & Sons & General Motors.
The car will be raffled to raise funds towards this years target of US$ 100,000. The cost per ticket is $10.
The car was handed over on October 25th 2010 and tickets went on sale one time.
The raffle will be held on December 5th 2010.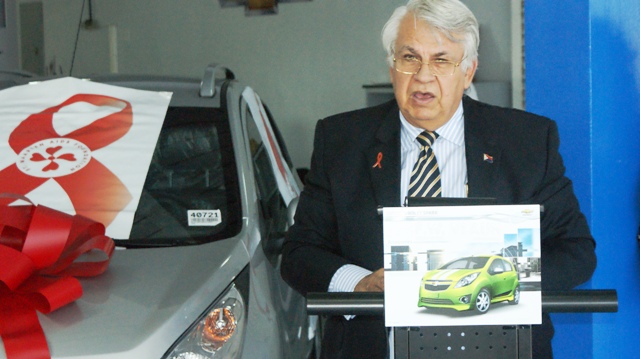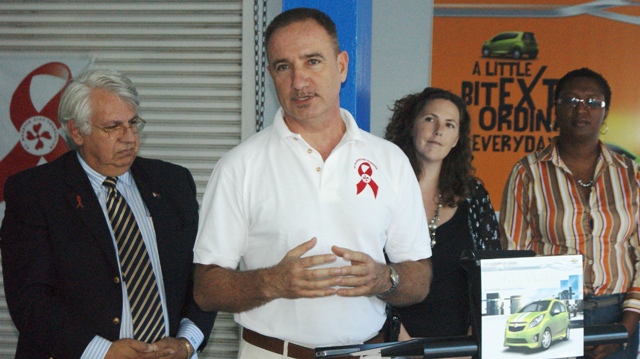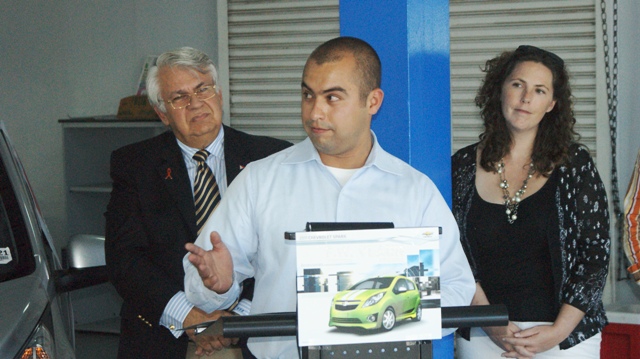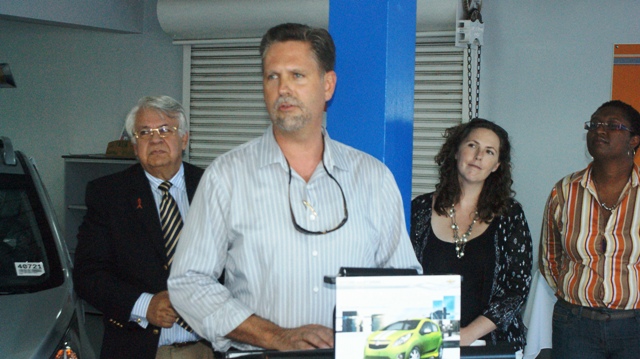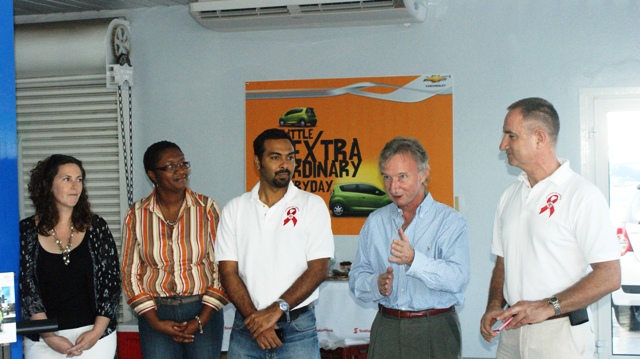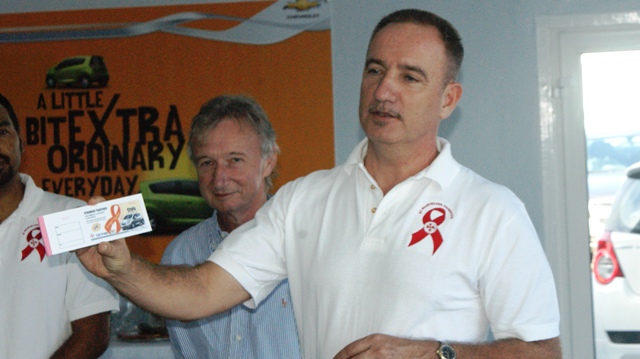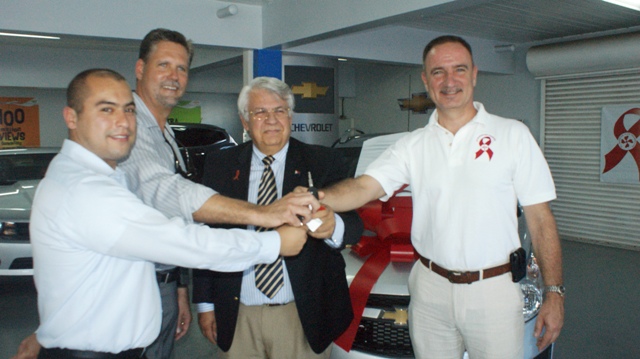 Pictured here is General Motors Vehicle Sales, Service & Maketing Sales Manager is Mr.Christian Torres Riverra & Mr.Eric VLaun of F.W.Vlaun & Sons as they hand over the keys to Scotiabank Country Manager Mr.Elie Bendaly & St.Maarten AIDS Foundation President Dr.Gerard van Osch