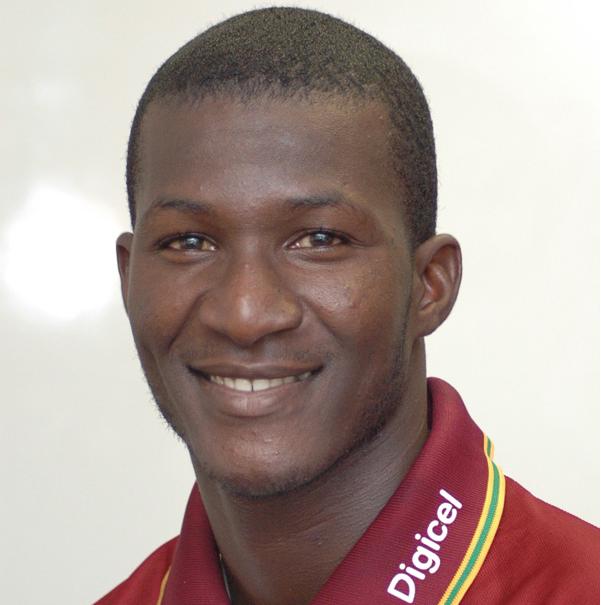 Kingston, Jamaica – New Test captain Darren Sammy said that he wants to lift the energy level and bring more passion to the West Indies team.
"One thing I know for sure is I want to bring lots of energy. I don't think I could be on a cricket field, despite what's happening, and not show that fighting spirit and that passion," Sammy said at his first media conference as West Indies captain.
He identified livewire all rounder Dwayne Bravo as one player who he can call upon to help in infecting the team with positive energy.
"One of the guys who has a lot of energy is (Dwayne) Bravo so I have to bring him with me and all the other guys in order for us to reach at our goal," Sammy outlined at the media conference in Kingston Jamaica.
When asked about that goal captain Sammy said his biggest challenge would be meeting the high expectations of the West Indian public but called for patience during a period of rebuilding.
"My biggest challenge would be to get the team to bring the results the West Indies people want. It is going to take time, we will not get the results right away, everything takes time," said the 26 year old all rounder who takes over the captaincy from Jamaican Chris Gayle.
Sammy was put on the spot by one journalist who asked whether, in working to achieve the results he outlined, whether Sammy believes he will gain the full support of the senior players in the squad selected to tour Sri Lanka starting in November.
"Chris (Gayle) has publicly said that he would support me and the team and that in any way possible he will help so I have full confidence that the senior players will do what they have to do," Sammy responded.
"Any cricketer who is committed to West Indies cricket will go out there and give the best for the team and support whoever is in charge. My relationship with all the players over the years has been good and I don't see any reason why it shouldn't continue," commented Sammy during the media conference which was video and audio streamed live on WindiesCricket.com.
And asked about the much-talked-about non-selection of Ramnaresh Sarwan, Sammy said that he is certain the veteran Guyanese right handed batsman will bounce back and that he is looking forward to welcoming Sarwan back with open arms.
"The Selectors took a decision and I trust the judgment of the selectors but I know the character that Sarwan is and I have no doubt he will be back. He has bounced back in the past after injury and I have full confidence that Sarwan will be back and I will embrace him and the team will embrace him with open arms," declared Sammy who has represented the West Indies in eight Tests and 62 Limited Overs matches.
Sammy agreed that the job of West Indies captain will be his toughest assignment which will test his resolve and character but said he will seek spiritual strength from the Lord and cricketing advice from legendary West Indies captains.
"As a man from a Christian background my mom always told me that the Almighty never puts His children in positions that He knows that they can't handle. I have given this captaincy over to the hands of the Lord and with Him in charge everything is possible," said Sammy who is recently married.
"(In terms of cricket) I will seek advice from our past successful captains – Clive Lloyd and Sir Vivian Richards," Sammy revealed.
Sammy, the first St Lucian to play for the West Indies and the first Windward Islander to be appointed captain said that he had never envisioned being West Indies captain in his formative years.
"Growing up I dreamt of being a consistent West Indies cricketer but never did I dream of being captain. I was honoured to be even thought of as West Indies captain. It is a massive honour for me and I vow to take this position and go on to serve the West Indies people with pride and dignity," Sammy assured.