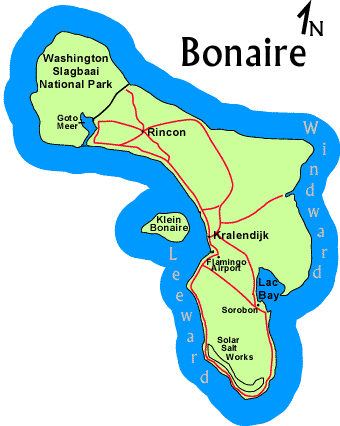 The National health insurance is the most complicated job for the BES islands, to be done. The work of the service, a new phase have now become Bonaire, Sint Eustatius and Saba, a special municipality of the Netherlands.
The past two years was informing the most important task for the then Regional Service Center, located on Bonaire. There were necessary to eliminate misunderstandings about all the changes around the new status in the population. Logically so many changes, said Friso Fennema trailblazer.
Languages do not disappear
He calls the fear of the disappearance of Bonaire Papiamento and English on the Windward Islands the greatest misconception. "Some people think that these languages are no longer officially be used." There is no. He also refutes the idea that the only European Dutch National would adopt: "At this time we fill 93 percent of the vacancies with Antilleans."
The level of benefits and the minimum wage is still some explaining to do. They are not at Dutch level and there is a good reason: "You would completely out of the market and get a skewed society." Under the Table and other benefits will also be around 20 percent.
Health Insurance
In addition, the National has a number of complicated affairs. The health insurance is the largest main break. That everyone is insured from January 1, 2011 is good news, Fennema says: "But that is a comprehensive process." There is a major IT project is behind and that is not ready in time: "The first month we have relationships with emergency work."
Other major projects include the introduction of the U.S. dollar and explaining the ethical laws on abortion, euthanasia and gay marriage. "There you have to do with the unfamiliarity with the Dutch constitution." The House has enforced the laws in force within two years, while State Secretary of Kingdom Relations Bijleveld is tied for five years off. "Then you explain that the House is the greatest power."