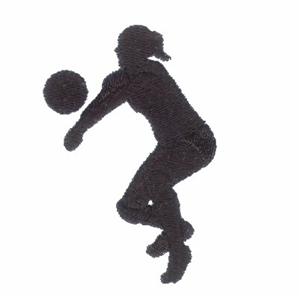 On Saturday October 2nd, 2010 the SIMVA 2010 Volleyball Competition continued with two thrilling matches in the L.B. Scot Sports Auditorium where UNited (W) met Go For It (W) and the Go For It (M) met the Police Babylons.
In the first match of the night United women came out in full force looking for their first win of the season. Go For it who already ahd a tstsae of victory was not going to stand for it. It toook everything Go For It could muster to prevail above the United. The match was a nailbiter that went the full five sets. United won the firts set 26-24 and the second set 25 – 20. United # 8 Suzanne Webster and # 6 Manda Henry carried the team in these two sets converting sets, by # 1 Rhoda Arrindell, into kills. Coach Riegmar Valies aparently never heard of adage don't change a winning team and decided to make some changes in the third set. United lost the third and fourth set 21-25 and 19-25. Go For it Captain # 1 valerie Damasseau qnd # 2 R. Gumbs combined in their bringing up their game with kills from back court and from the strong right.
United went back to their initial starting line up and give a tremdous battle in the last set where we saw the lead changing with every hit. But it was Go for It that prevailed and won the fifth set 23-21, winning the match 3 sets to 2.
In the men's match Go for It only needed three sets and 59 minutes to win the match 3-0. Eventhough the match only went three sets it did not lack the necessary intrigue and excitement with hard hit spikes by Go for it Captain # 10 Jerrol James and # 5 Danny Seymour. On the other hand Babylons # 7 Murvin Beauperthuy showed that he still is a force to be reconned with in the spiking and blocking department. In the third set # 2 Ivance Richardson, the setter, scored 7 points serving helping Go for it to jump to a 7-0 lead. The Babylons got a spark of life and came back bringing the score to 11-14 but never got closer than that. The scores were Go For It 25-12, 25-14 and 25-22.
Volleyball action continues on Monday with battle of the undeafetd in the women's divsion when Nitro meets Guess Who? and in the men's division Funamkers against Reptiles. Funmakers is still looking for their first win and are coming all out to win.