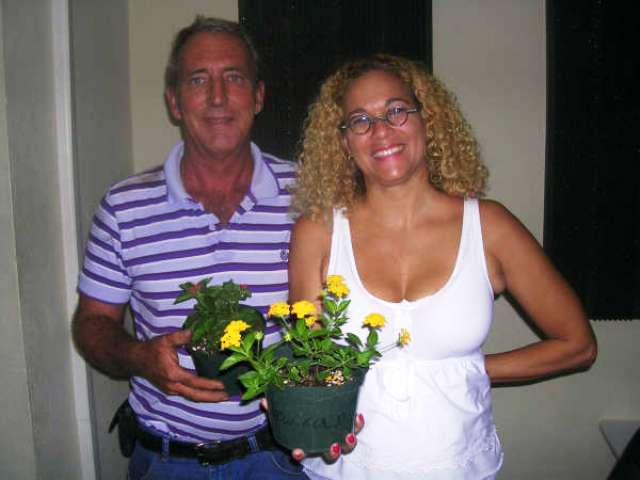 TelEm Group offices open for business today (Wednesday) following the passage of Hurricane Earl.
As of 3:00 p.m. Tuesday, all TelEm Group personnel are advised that Wednesday is a regular work day with offices opening at 7:00 am in the morning.
The company will be monitoring the situation with Tropical Storm, Fiona, which is in the area and will advise personnel accordingly during the course of Wednesday morning.
Mr. Louisa said early assessments of damage caused by Hurricane Earl Monday, has left 25-30% of the company's overhead cable network damaged.
"At this stage it could take up to three weeks to get all hanging cables secured and repaired especially because a number of the cables run parallel with high-tension cables that have to be made safe for our workmen first," said Head of Outside Plant, Mr. Anthony Carty.
Mr. Carty said upon first assessments the most affected areas for TelEm Group's Outside Plant are South Reward and Cole Bay.
TelEm Group is also reporting congestion and outage on its mobile network as a result of Monday's passage of hurricane Earl.
As of 4:00 p.m. Tuesday Several cell sites have been affected by intermittent power problems caused by the passage of Hurricane Earl. These sites include, Cuperi, Link 1; St. Rose Arcade, Frontstreet, Penny's, Backstreet; Simpson Bay; Porto Cupecoy; Oyster Bay, Pelican, Naked Boy Hill and the Harbour in Saba are down
Both Mr. Louisa and Chief Commercial Officer (CC)) Mr. Brian Mingo, have confirmed that TelEm Group's international service and Internet Service stood up well throughout the passing storm with equipment and systems remaining intact.
"We have sent out messages to the general public asking them to report any telecommunication lines that are hanging lower than normal to the following numbers (546-9999) or (546-0200) to that we can note the area and get a technician to carry out maintenance as soon as possible," said Mr. Mingo.
He said the Information Service Department has been apprised of the expected calls and Customer Care will also be advised so that they can pass on the message to customers.