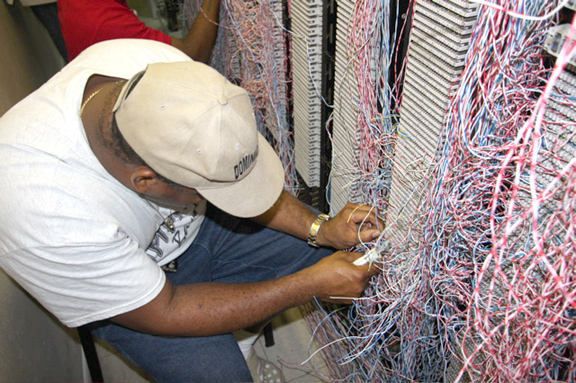 TelEm Group is assessing damage to company facilities and equipment following the passage of Hurricane Earl during the early hours of Monday.
Members of the public are urged not to cut down any hanging telecommunication lines to facilitate faster repairs and a return to normal service.
Please call 546-9999 or 546-0200 after 1:30 p.m. today (Tuesday) to report any low hanging cables in your immediate area.
Meantime TelEm Group Information Clerks and Customer Care personnel are asked to report to the Main TelEm Group Building at 1:00 p.m.
today to render assistance to customers and the general public.
TelEm Group Management urges all other TelEm Group personnel to monitor the present and developing weather conditions and to follow government instructions regarding official curfew hours and resumption of business hours.