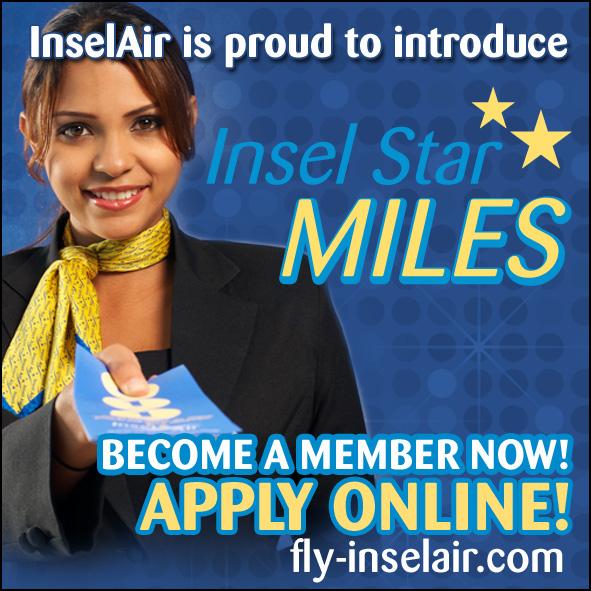 As of June 23rd 2010 InselAir introduces a new frequent flyer program Insel StarMiles.
Besides the successful loyalty program Funmiles on Curacao, Aruba, Bonaire and St. Martin, Insel Air has chosen for Insel StarMiles, its own loyalty program according to international standards
This especially benefits the frequent international traveler with extra services and products such as Priority Check-In, Priority Boarding, Extra Baggage and even International Business Lounge Access.The Insel StarMiles program is available for individuals as well as companies. Insel StarMiles even offers collected saving for companies, to reach free tickets or better status even quicker. Insel StarMiles offers 4 different tiers; Basic, Silver, Gold and Diamond. It is also possible to save Insel StarMiles for free tickets.
Everybody qualifies for the Basic-card, with which one can start collecting. The Insel StarMiles balance can be checked everywhere and always online. People also receive a monthly update by mail.
More information is available on our website www.fly-inselair.com and registration is possible from June 23th. There are also information leaflets available at InselAir and travel agents.