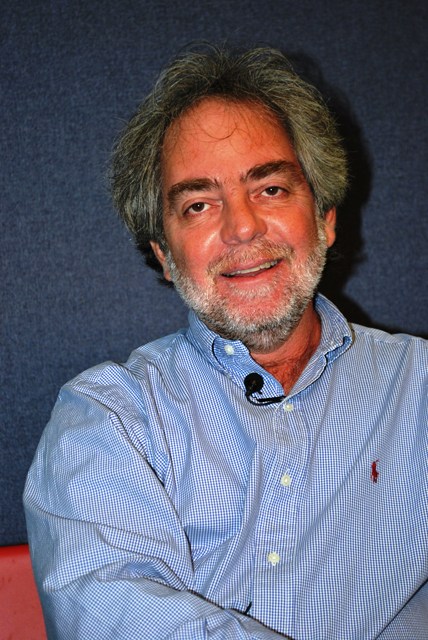 The Government Information Service had an interview with the Epidemiologist for the Netherlands Antilles, Dr. Izzy Gerstenbluth, who spoke about the topic in depth and the current H1N1 virus. The GIS Special will be aired Thursday May 7th on St. Maarten Cable TV on Channel 15 at 6:00pm.
Marsha Gumbs Beauperthuy interviewed Dr. Gerstenbluth on Wednesday afternoon at the GIS Studios and queried him about the details on the previously called Swine Flu, among other related topics.
The Epidemiologist said that the Influenza is no longer called Swine Flu but the "H1N1 virus," that the virus had initial had the name, but this was no longer a correct name to use. Additionally, Dr. Gerstenbluth spoke about what is Epidemiology is.
According to the website Wikipedia, Epidemiology is "the study of factors affecting the health and illness of populations, and serves as the foundation and logic of interventions made in the interest of public health and preventive medicine."
Dr. Gerstenbluth then explained in layman's terms what exactly his tasks is as National Epidemiologist, which encompasses what is the burden of disease on the community, what is the reason for occurrence, what to do to prevent and/or contain an influenza, what can the public do to avoid the sickness, what other factors play a role—a very complicated situation which is well explained.
The readiness of the Netherlands Antilles and of St. Maarten, Dr. Gerstenbluth commented on, and assured that there is no need for panic. There are procedures in place, whereby General Medical Practitioners report on a regular basis any sicknesses to Sector Health Care Affairs, who then processes the information and takes action if necessary.
The GIS Special with Dr. Gerstenbluth is informative and will be aired Thursday May 7th at 6pm on Channel 15.