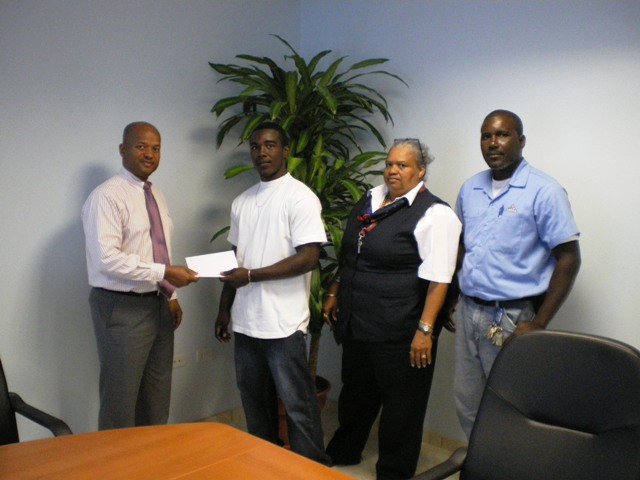 On Thursday morning in its commitment to give something back to the communities it serves, the Postspaarbank (Postal Bank) made a donation to Mr. Jovan Robinson, Saba's upcoming baseball talent. Jovan will be attending a baseball training camp in Florida, USA in the coming weeks and will be trying out to make it big as a baseball player.
Professional scouts have already identified Saban born Jovan as an extremely talented young baseball player who has the potential to reach very far in this sport. In order to cover part of the expenses involved in attending this high level baseball camp, the Postspaarbank has donated a significant amount to Jovan.
According to Mr. Daniel Hodge, the Managing Director of the Postspaarbank of the Netherlands Antilles, there is a lot of talent on the Windward Islands, but this has to be nurtured. Funds are often a bottleneck and therefore PSB is willing to contribute whenever this is justified.