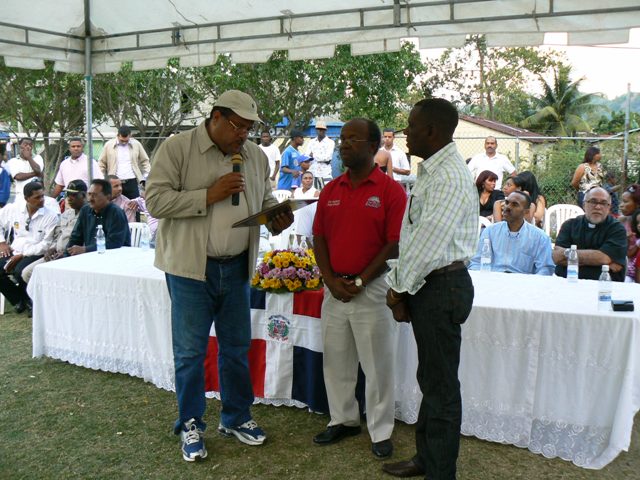 Even though the Dominican Republic is without a question of a doubt baseball players factory of the world, international youth baseball is still trailing. Notwithstanding this fact the Dominican Republic is among the Caribbean islands that are busy changing the trend.
The Southern Dominican Republic is now changing this trend after they have massively inscribed into PONY BASEBALL AND SOFTBALL organization with the intention of taking part in upcoming Caribbean Zone Youth Baseball Championship that will be held upcoming July in Puerto Rico. The official assigned by Pony Baseball to coordinate the affairs of youth baseball
inscriptions in the Dominican Republic is St. Martin Pony League President and Eastern Caribbean Director, Gabriel Brown.
During the past week a massive inscription of over 60 leagues took place when they inscribed as international members of Pony Baseball Inc. St. Martin's Gabriel Brown was honored by the Southern Dominican and by Pony Baseball Inc. for his role in this massive inscription of Southern Dominican Republic Youth Baseball and Softball leagues.