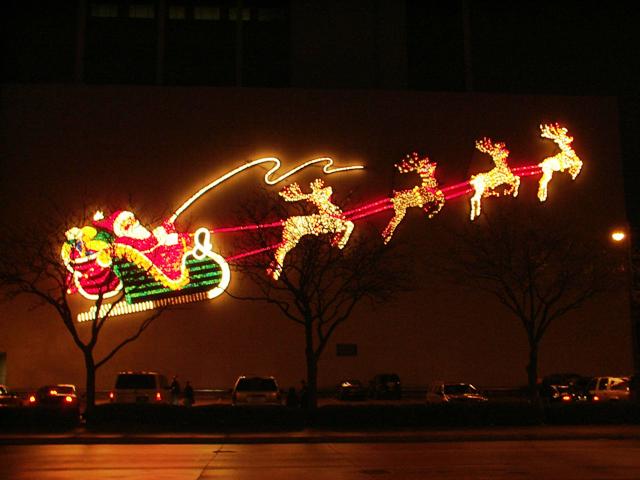 Christmas is hard to imagine without the Christmas lights. The twinkling lights and fantastic displays create a warm and festive atmosphere.
As part of this tradition, GEBE will be holding its annual Christmas Lighting Competition with a number of cash prizes to win for simply decorating your home. Registration is free, so you have nothing to lose and lots to win. A panel of judges will come during the Christmas season to see your display and score it based on creativity, traditional display, first impression, special effects and use of energy saving technology.
This year a new category has been added: The Popular Vote. "We are encouraging the community to get involved and drive around to see the many creative displays of lights that has become our tradition. You can vote for your favorite display and one prize will be determined solely by the popular vote." A special prize will be given to the display that receives the most votes either in the online poll at www.nvgebe.com/christmas or by dropping off their vote at GEBE offices. Voting closes December 31, 2008 at noon.
Deadline for registration is December 20, 2008. Register by email at Christmas@nvgebe.com or pick up a form at GEBE offices. All participants must have their display lit up from 7 p.m. to 11 p.m. from December 21, 2008 to December 31, 2008. Judging will be based on creativity, traditional display, first impression, special effects and energy saving technology. Prizes will consist of: first place $1500, second place $1000 and third place $500. Popular vote prize is $500 shopping certificate at a supermarket of your choice.
GEBE is also encouraging the community to decorate with LED Christmas lights which are 90% more efficient than traditional incandescent Christmas lights, and they last longer, up to 35,000 hours, which is almost four years. LED lights are available on St. Maarten at Ace Hardware, Cost U less and Electec in various forms.