Commissioner Johnson calls on citizens to respect traditional colors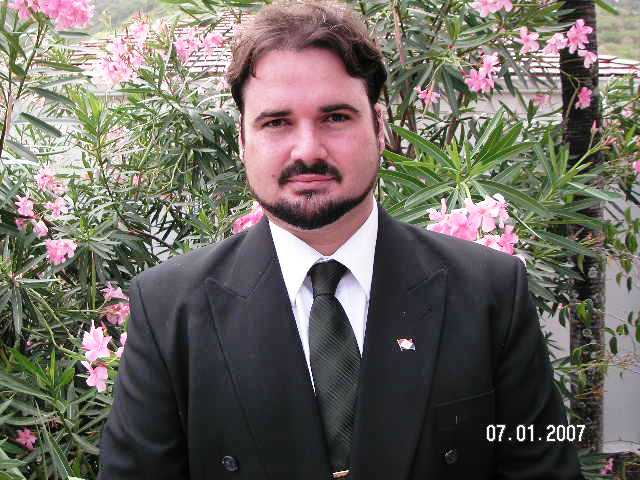 Saba's leader of government and Commissioner of General Affairs Mr. Christopher Johnson on Monday said that he is calling on the community of Saba to respect the laws of the land where it concerns the painting of buildings and dwellings on the island. Here of late I have noticed that persons have started straying away from the traditional colors of the island and I am appealing to the entire Saban community to respect the law of the island as it is laid down in the island ordinance. We cannot accept that people would want to paint their dwellings and buildings any color just for the sake of painting them. Saba for many of years has tried to keep its charm by painting all homes in the tradition colors. As a member of government it is my duty and obligation to make sure that everyone respects and obeys the laws of the island and I would do my part to make sure that the laws are followed as much as possible.
In 1999 the then Island Council unanimously approved the Building and Housing Ordinance on May 21st and they also had it amended on August 16th 1999 and the publication sheet of 1999 specifically states in article 2 paragraph 4 that the colors to be used to paint the buildings, dwellings, etc. will be red for the roofs, white for the sides and green and white, brown and white or red and white for the shutters. Anyone painting their buildings or dwellings in contradiction of the decree are in conflict with the island ordinance and can be fined for going against what is regulated by law commissioner Johnson said.
The Executive Council will be issuing a public notice on the matter and persons or business places will be granted a reasonable period of time to have their buildings correspond with what is in the law. We just cannot allow everyone to do as they pleases. Our island is known for its traditional colors and we will make sure that those traditional colors are respected by one and all. Buildings and dwellings painted any other color before the law went into effect in 1999 is not in violation of the law but we would encourage those that painted their places any other colors to follow the traditional colors for the sake of uniformity commissioner Johnson said. As commissioner I have a responsibility to uphold the law and that is what I am doing as a proud Saban.