USM students hold reception to thank sponsors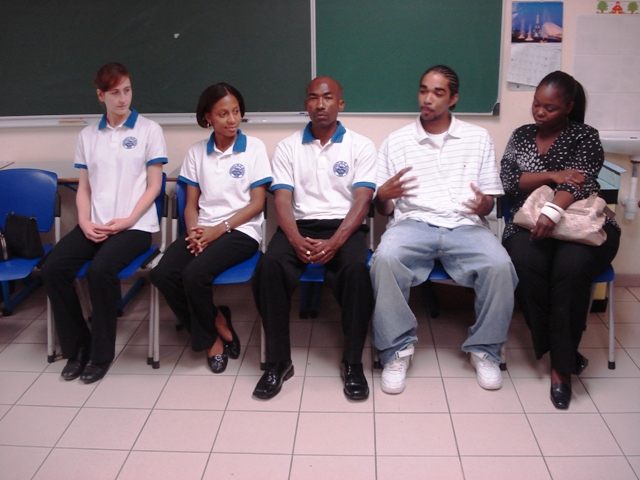 Cohort one students in the Bachelors of Science in Hospitality and Tourism Management (BSHTM) at the University of St. Martin recently returned from their obligatory stint at Hotel School The Hague in the Netherlands and had the opportunity to share their experiences with USM president, faculty, SHTA project director Mr. R. Dubourcq and Commissioner of Education Mrs. Sarah Wescot Williams during a "Thank you to sponsors" reception. This event was held at the University on Monday July 21.
Students in this program are offered the opportunity to course at leading hotel schools of the world among them is the Florida International University and Hotel School The Hague. BSHTM USM students through this are able to build up a large international network which is of great importance for their future career.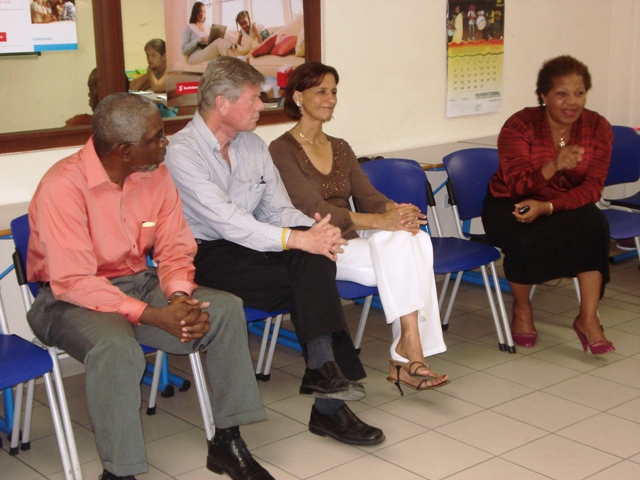 In this intense four year program at the University of St. Martin students are being prepared to fulfill positions at senior management level in the hospitality industry which is one of the most dynamic, diverse, challenging and ever growing industries.
According to USM officials, in addition to the benefits of entrepreneurial learning which encourages students to learn through problem solving and group work rather than more traditional teacher-focused techniques, USMâ??s hospitality management students are also getting a much coveted international exposure during their studies.
Worthy of mention is that USMâ??s curriculum is the same as Hotel School The Hague which along with Ecole Hoteliere de Lausanne in Switzerland and the School of Hotel administration at Cornell University in the USA make up the big three international centers of hotel education.
All three are recognized around the world as beacons of excellence and have turned out many of the worldâ??s top-level hotel managers.
The Hospitality Division at The University of St. Martin on July 18, 2008 selected the 16 candidates who will be forming part of the universityâ??s third cohort of its Bachelor of Science in Hospitality and Tourism Management program beginning in September 2008.