DIRECTOR OF TOURISM TELLS WOMEN TO COME TO ST. MAARTEN AND BRING THEIR APPETITE FOR LIFE
Regina LaBega to Appear on The BALANCING Act on LIFETIME TELEVISION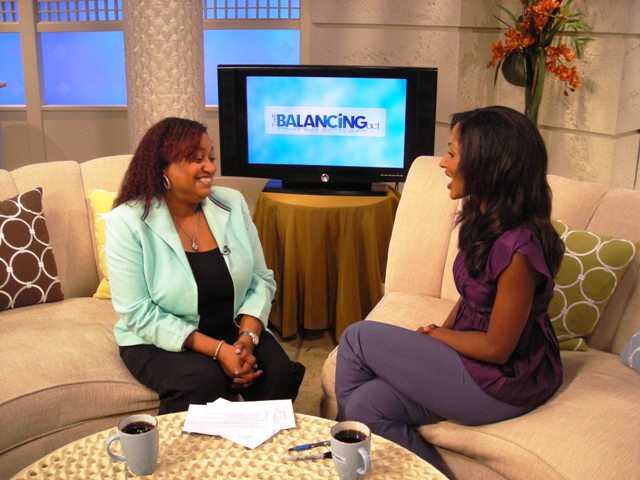 St. Maartenâ??s Director of Tourism, Regina LaBega, recently visited the studios of Five Star Entertainment located in Boca Raton, FL, to tape a travel segment for The BALANCING Act, a television series dedicated to addressing the issues facing todayâ??s professional woman. The St. Maarten segment, hosted by the popular news co-anchor Danielle Knox, will air on July 30, at 7:00 a.m., (6:00 a.m CST). Lifetime Television can be viewed on St. Maarten Cable TV Channel 17.
Commenting on the taping, Ms. LaBega, said, "I was extremely pleased to be invited to appear on The Balancing Act and discuss many of the unique travel experiences that St. Maarten has to offer their numerous viewers. The show is of particular importance to the islandâ??s targeted market segments, as it focuses on one of the most lucrative, fastest growing markets â?? the more than 30 million professional women in the U.S."
The BALANCING Act on LIFETIME TELEVISION is a compelling, informative, daily half-hour television series that empowers women seeking personal and professional growth while managing a career, family and home. Engaging early morning talk show, segments are presented in a "news-you-can-use" style dedicated to creating new opportunities and ideas for women.
In addition to airing on LIFETIME TELEVISION, the segment will also appear on The Balancing Actâ??s website, youtube, aol video, itunes and google video allowing many more potential visitors to St. Maarten to see the interview.
The Balancing Act/ 2
Danielle Knox opened the interview by asking the Director of Tourism what the recent excitement about St. Maarten is all about. Ms. LaBega responded, "Over the past few years, our island has made a number of vast improvements to make it more intimate, sophisticated and pleasurable for our visitors. We offer a unique combination of beaches, nightlife, duty-free shopping and the best cuisine in the Caribbean all mixed in a culture that blends international sophistication with the legendary St. Maarten hospitality."
While discussing the cultural attractions that visitors to St. Maarten can experience, Ms. LaBega commented, " St. Maarten is a melting pot of peoples and cultures, reflected in our art, music, literature, dance, and performing arts." She singled out Carinval, the Boardwalk Mas, Heineken Regatta, and the St. Martin Book Fair among annual cultural events that attract visitors from abroad as well as residents.
She noted that St. Maarten also offers over 400 restaurants featuring Gold Award winning chefs with the widest variety of cuisines and prices. "In fact, we are known as the culinary capital of the Caribbean."
"We have many attractions for visitors to St. Maarten including hiking, horseback riding, biking, zip lining, parasailing, jet skiing and windsurfing. Additionally, there are numerous water sport activities that include, sailing, snorkeling and diving historic wrecks, to name just a few."
The Tourism Director invited viewers to visit the new St. Maarten website, www.vacationstmaarten.com to learn more about the unique wonders of the island and book their next St. Maarten vacation.
"Life is a balancing act for women, harmonizing family, career and self. What better way to get in touch with what is really important than to make time for yourself and those you love than with an experience that has it all â?? St. Maarten," said Ms. LaBega.