E-Government website set to be launched by year-end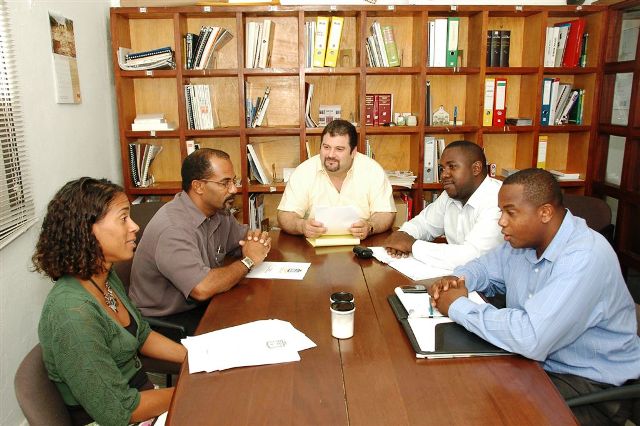 The Island Government is moving forward with the development of Electronic Government (E-Gov) information and services to the community. The internet is seen as an appropriate vehicle to provide citizens with an efficient alternative medium for accessing public services and for interacting with public sector providers.
These services are expected to result in improved access by citizens to information, government services at reduced costs and efficiency of service delivery.
The project planning stage is currently underway with a meeting held recently between representatives of the Directorate of Programs & Projects (DPP) and Computech, the latter an Information Technology company.
The Island Government intends to have its e-government website online before year-end. The primary objective is to strengthen communication between the Government and citizens by providing one single government website.
The community will be able to find and request information. Citizens will also be able to file complaints via the e-government website through online complaint forms starting early in 2009.
Effective electronic government seeks to support social, economic and political development, to reduce social exclusion, and to contribute to the well-being of citizens.
This requires cultural change and particularly decreasing the separation between the Government and the citizens, community groups, businesses and in fact any member of civil society.
The e-government website is part of a bigger project entitled, "Public Service," which also includes the new Government Administration Building and the development of a Public Service Center.
Computech will assist with the development of the website and the complaint reporting system. The company will also utilize public sector human resources to assist with the gathering and placement of information on the website. Funding for the project is from USONA via the harbour share buy back funds.
Representing DPP at the Tuesday meeting was Director Louis Brown, Project Manager Andrea Ortega-Oudhoff, Head of ICT and member of the E-Gov Work Group Michael Dijkhoffz. Representing Computech was Project Manager Jean Arnell and software Architect Alain Roper.