South Reward District Improvement Project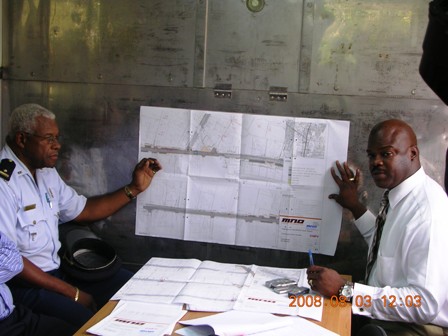 On Thursday July 3rd 2008 at 11:30 am, there was a press conference in the MNO Construction Trailer in St.Peters about the Improvement Project of the South Reward District.
On Thursday July 3rd, there was a press conference next to the Shell gas Station in St. Peters, in the offices of the main contractor MNO-Vervat on the future developments of the upgrading and beautification projects concerning the St. Peters area and the South Reward district.
On Monday afternoon at 5pm, the first phase of the St. Peters road will be opened, so that through traffic could flow through the neighborhood and alleviate the traffic situation in the area, mainly for citizens living in the South Reward area who could travel either through St. Peters or Ebenezer to Philipsburg, or vice versa.
On Tuesday, an upgrade and beautification works shall begin along the L.B. Scot Road, starting by the second bridge in Saunders and ending at the St. Dominic High School, according to Head of New Works Department, Kurt Ruan.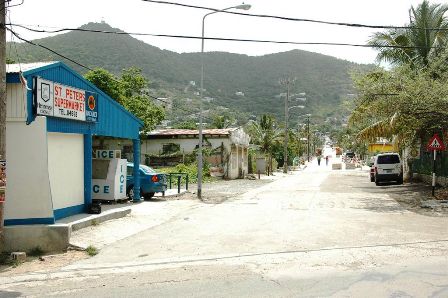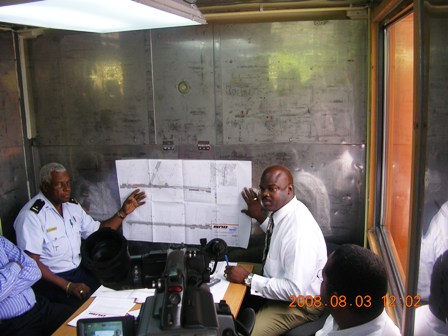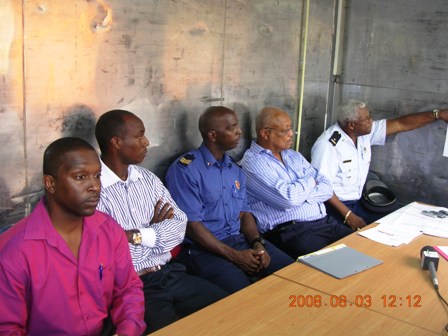 This project along the L.B. Scot road will last until September. When school commences, provisions will be made for through traffic, namely, the L.B. Scot road will have a special by pass for buses, beginning from 6:30am to 8:30am, and again from 1 to 2pm, while vehicular traffic will have to divert through the districts of St. Peters or through Ebenezer.
Police Traffic Department Head, R.A. Martina, urged the public to drive carefully and according to the traffic directions and signs, so as not to cause traffic disruptions. In addition, he said that the police will monitor the area closely for any violations.
These upgrade and beautification projects will come with the installation of sewage lines, and underground cabling, sidewalks, and repaving or hard surfing of current roads.
The entire project in the St. Peters area is schedule to last until March 2009.